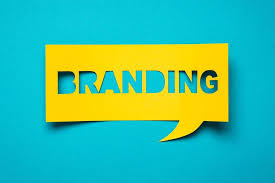 My colleague Jayme Simoes and I had the pleasure of presenting on the topic of branding twice recently, first at the NH Nonprofits Conference and Expo and again at PRSA's Northeast District Conference, NEXPRSA, in Providence, R.I.
Here are a few highlights:
A brand is a space in the mind. It's more than a logo or a tagline; a brand is about the feelings and perceptions you stimulate when both internal and external audiences hear your name.
Research is key to the process; it can help you test words, phrases and visuals before you roll out your branding campaign; create a baseline for measuring your success and provide an opportunity for a mid-campaign check with key stakeholder groups to see if messages are resonating with them.
Articulate your U.S.P. (Unique Selling Proposition) in your mission statement. Does your mission statement differentiate you from your competitors, or is it so "plain vanilla" that it could belong to anyone?
Think strategically before you rebrand. There are plenty of "triggering events" that may cause you to consider a rebrand (e.g. merging with another organization, expanding or changing the products and services you offer or even an upcoming milestone anniversary). If you're well-known and easily recognized, though, there's no need to "throw the baby out with the bathwater" … a refresh of your brand may be enough. For the "serial rebranders" – you may be doing more harm than good by confusing your customers.
How effective are your brand ambassadors? Is everyone in your internal family speaking with One Clear Voice? Take the "elevator speech" test – select any 3-5 people in your organization and ask them, independently, to describe what your organization does. Are they hitting on your key message points consistently?
Robin Schell, APR, Fellow PRSA, Senior Counsel and Partner Jackson Jackson & Wagner , 603/770-3607 or rschell@jjwpr.com